Disposable Handpiece
The key performance indicators disposable handpiece have been passed the test in Henan Medical Device Testing. As the high volume applications once consumables, the key is that each disposable handpiece product has the stable and good performance (that is, the rate of qualified product); and the rate of qualified product of disposable handpiece is above(incl.) 98%.
Disposable handpiece is connected with a four-hole joint comprehensive treatment machine to replace the traditional metal dental handpieces in the oral clinic to clean the teeth with caries, to drill the pulp of the pulpitis and apical pharyngitis, etc. Its application in the clinic thoroughly solves the problems of high-speed mobile phone disinfection and high cost, and eliminates iatrogenic cross-infections such as AIDS and hepatitis B caused by dental handpieces.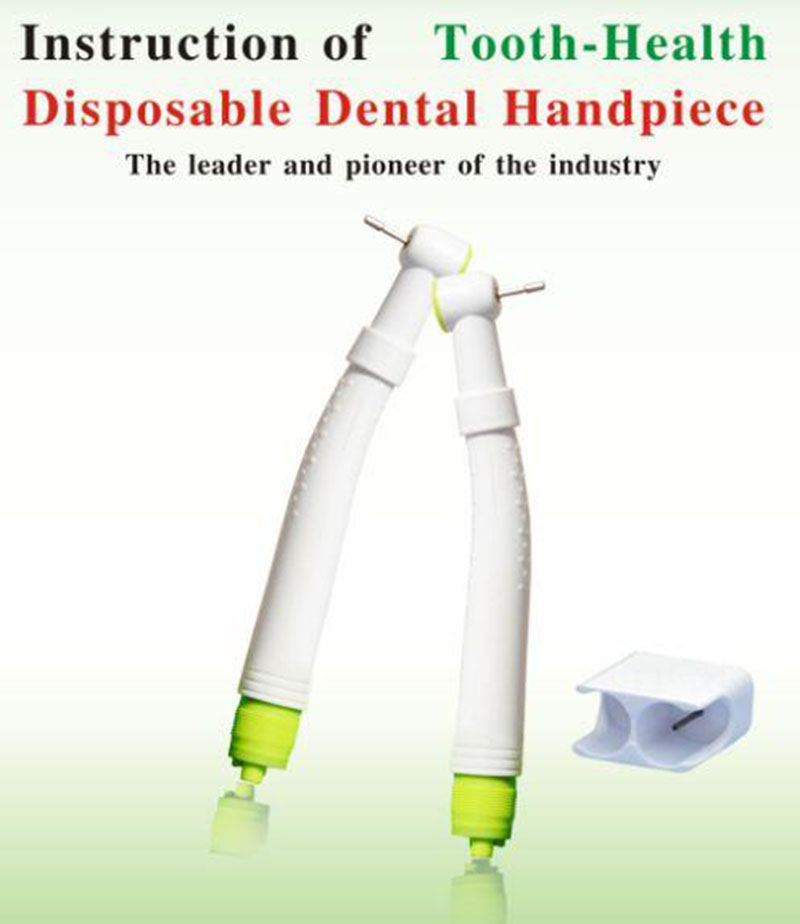 1.Product life
Disposable handpiece have been verified that the product can meet a patient's use after many years of clinical use in several hospitals. After 8 porcelain teeth which were prepared, the handpiece can continue to work in clinical trials. The handpiece can work continuously more than eight hours.
2.Sterilization
Disposable handpiece is sterilized by using the most advanced cobalt-60 radiation. There's no residue. While it tends to residue when we use the conventional ethylene oxide sterilization.
3.Product Technology
Through many years of repeated research and tested by our R & D team, thedisposable handpiece can be developed successfully and achieved high-quality and high yield results. Not get one or two utility model and design patents, but the number of invention patents (Core Technology) and utility model patents.
4. Components
The main components of disposable handpiece are made from 100% pure ABS plastic. The components are not doped with waste material. Not only to maintain the characteristics of ABS plastics, and but also it's non-toxic. (Generally, ABS engineering plastics is opaque, non-toxic and tasteless. The features of the plastic are as follows: tough, hard, rigidity; high impact strength, heat resistance, low temperature resistance, chemical resistance, excellent mechanical strength and electrical properties. The plastic is easy to process, and it has the stability of processing size and good surface gloss. The Chinese name is Plastic Alloy in the chemical industry.)
| | |
| --- | --- |
| ROTATEESPEED | 300,000R.P.M(air presure=2.5kg) |
| AIR PRESSURE | 180-200KPa |
| BUR APPLICABLE | Φ1.595-1.600mm |
| GRIP POWER | 20-45N |
| NOISE | not exceed 70db |
| MATERIAL | hanpdicec handle-plastic,cartridge copper & rubber |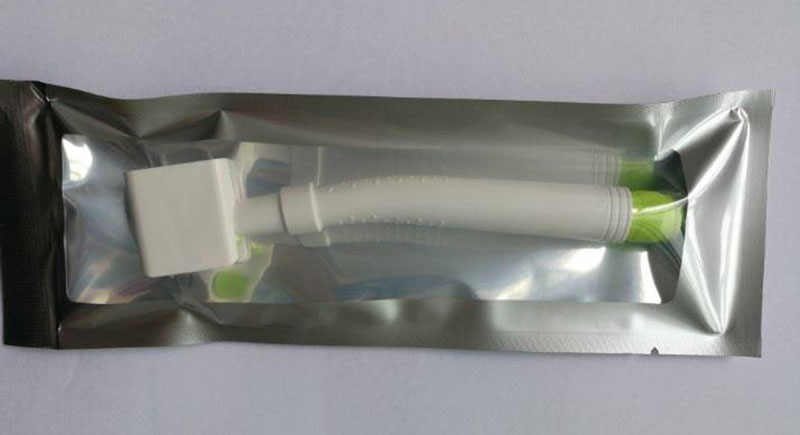 The disposable handpiece single packaging is printed with product code and product bar codes. In order to track the product quality and prevent the falsifying goods, one handpiece has one product code. The product bar code as the company's products identification is used for anti-fake and shoddy products.