Teeth Whitening for Salons & Spas in Beauty Industry
Teeth Whitening is a lucrative addition for Salons & Beauty business. We are the leading manufacturer in International Teeth Whitening since 2006. Our Professional Salon Teeth Whitening Kit uses the most advanced and innovative technology and materials to whiten your teeth safely, quickly, and with maximum results, which should be the best choice for most salons and spas teeth whitening business around the world.
Luxmile Teeth Whitening System
As an industry leader, we have expanded teeth whitening services from dentists' offices to salons, spas and many other businesses. Salons and spas trust us for our products are the very best and can help them get more new customers. Add the Luxmile Teeth Whitening System to your Spa or Salon today!
Whitening products are very suitable for use in the scene
Teeth Whitening is Perfect For...
01 Salons and Spas

Whether they are coming to you for a hair appointment or a massage, your customers will love the opportunity to whiten their teeth during their visit. Adding a teeth whitening machine to your salon is a low cost start-up. When they leave your salon or spa, they will look and feel amazing with bright, white smiles!

02 Tanning Salons

With our Advanced Teeth Whitening System, you can offer your customers a unique and effective "teeth whitening while you tan" service. You can also sell our at-home whitening products. This can be a support during slow seasons. Tan skin and white teeth go great together!

03 Cosmetologists

Cosmetologists need to attend some hours of training and purchase some professional teeth whitening kits before starting professional teeth whitening. But with our teeth whitening products, you can bring your customers a whiter, brighter smile very soon.
Professional Teeth Whitening Salon Kits
01 Salon Use Non-Peroxide Bleaching Gel For Teeth Whitening Machine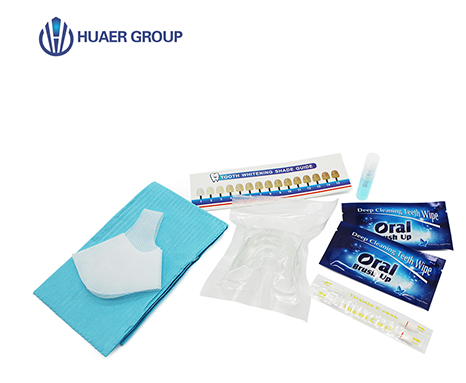 We have all the salon teeth whitening products you may need to provide your Salons & Spas customers with teeth whitening service. We have peroxide concentration from non-peroxide to 44% for your options.
02 Desktop Led Bleaching System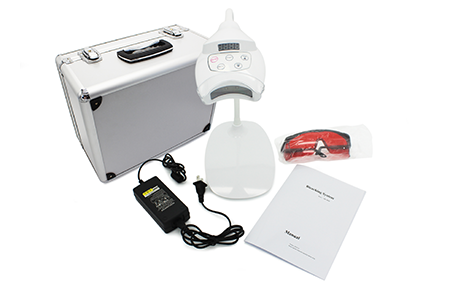 986B Desktop Led Bleaching System is the most advanced brand in China now and suitable for use in salons and spas. It produces blue light of high strength 430-492nm, which penetrates special optical glass plated with more than 30 layers of theca. All of harmful infrared ray and ultraviolet radiation is eliminated through optical processing, then the blue light accelerates the redox of whitening liquid which mainly includes hydrogen peroxide and silicon dioxide with diameter of 20 nanometers. This process will penetrates dentinal tubules to remove teeth pigment adhered on the surface and deep teeth to reach the whitening results.
Whiten Your Teeth and Brighten Your Smiles
Actual After Photos from Our Salon & Spa Customers
FROM OUR CLIENTS