Teeth Whitening Tooth Desensitizing Gel for Sensitive Teeth
Teeth Whitening Tooth Desensitizing Gel for Sensitive Teeth is a good news for patients with dental sensitivity, can be used in daily life, or after whitening teeth, specially developed for sensitive teeth.
Due to excessive attrition of enamel on the surface of the tooth to dentin exposure, the tubules in the dentin present an open state, which stimulates the abnormal sensation of the nerves in the pulp, and this abnormal flow is transmitted to the pulp. Thus causes the tooth pulp nerve fiber the excitement, produces the pain sense. Tooth desensitization, according to the tooth pain, cold, acid-sense nerve conduction principle, inhibit tooth nerve conduction, so as to desensitize.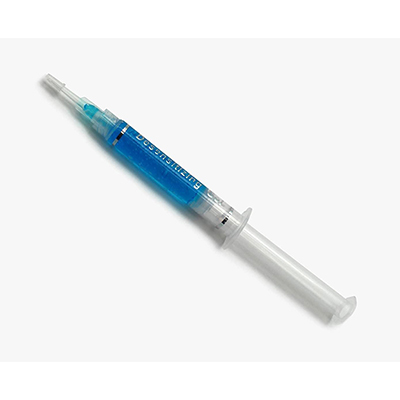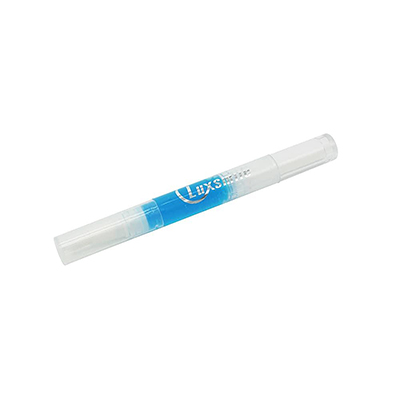 In the actual whitening of teeth, normal teeth are not allergic to them, but those teeth that have broken inside and normal appearance, will transmit pain through the dental nerve. Acidosis and other dental allergy symptoms, in the whitening process, because of the perception of changes in the outside world, so sometimes, by the customer reported that their teeth look healthy, but allergic, that is why. Considering that tooth whitening often occurs when teeth are invisibly damaged, all teeth whitening suits can replace allergy agents to give allergic teeth after whitening. Prevent discomfort during whitening. Make allergies Sexual teeth and damaged teeth can also enjoy the same benefits of tooth whitening as normal teeth.
Once the basics of tooth allergy are understood, there is no need to be too nervous about allergic teeth, and the teeth whitening desensitizing gel for sensitive teeth we offer is a dedicated desensitizing agents, as a dental desensitizing agents,teeth whitening desensitizing gel for sensitive teeth has been used in tooth desensitization successfully for tens of thousands of teeth allergy customer whitening teeth.
Brand Name
OEM service
Color
Blue gel
Syringe size
3ml/5ml
Used time
Used after teeth whitening, 10-15min
Function
Reduce sensitivity, replenish mineral substance
Sample and MOQ
Sample is available
1000pcs
Packaging Service
Standard neutral export carton box
OEM service
Private label (MOQ: 1000pcs)
Port of shipment
Zhengzhou
Delivery Time
5-7 working days, depend on your order quantity
Payment Term
T/T, Western Union, Paypal, etc
A dental desensitizing agents can be used in many dentistry places, especially allergic teeth, when it comes to changes in oral environment, it can have a variety of pain and discomfort, so even if not in the process of tooth whitening, in normal life, If you have a tooth allergy, you can also use Teeth whitening desensitizing gel for sensitive teeth to relieve the discomfort encountered and help the dental sensitive group to enjoy life better.
If there is a deep pain for allergies, we also have natural ingredients for tooth whitening, activated charcoal powder made of tooth whitening, natural activated charcoal powder, to protect the gums from allergies, and great whitening effects.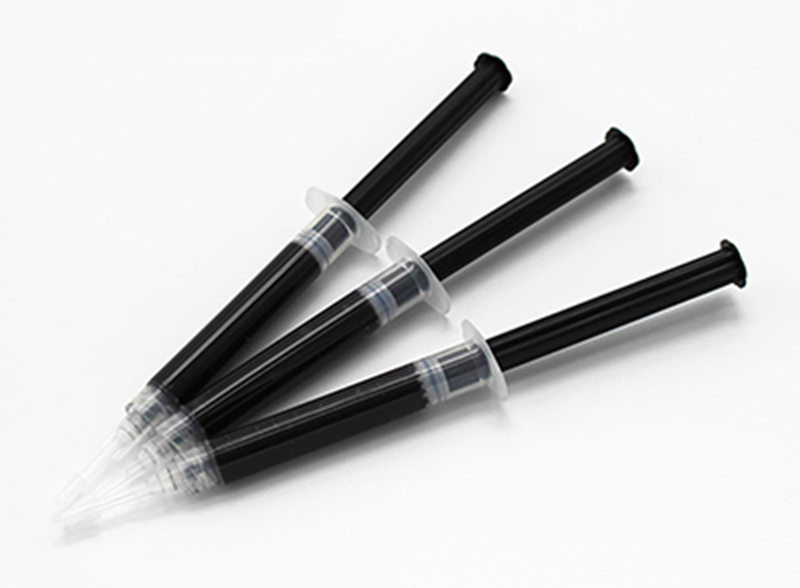 If you are interested in the above products, please click to send us an inquiry.