Tooth Gem Kit With Curing Light
dental professionals approve tooth gem kits. It has all the necessary elements for a DIY tooth gem, with complete instructions. You can easily place the bonding gel and tooth gem with dental-grade adhesive and a light-curing tool.
Wholesale Professional Diy Tooth Gem Kit With Curing Light
Where Are Tooth Gem Kits Used

Dentist-grade dental diamond set can be used to paste a variety of dental accessories to make your smile unique. Both Tooth Gem, Tooth Jewelry, Diamond, and Grillz can be bonded to the teeth using the Teeth Gem Kit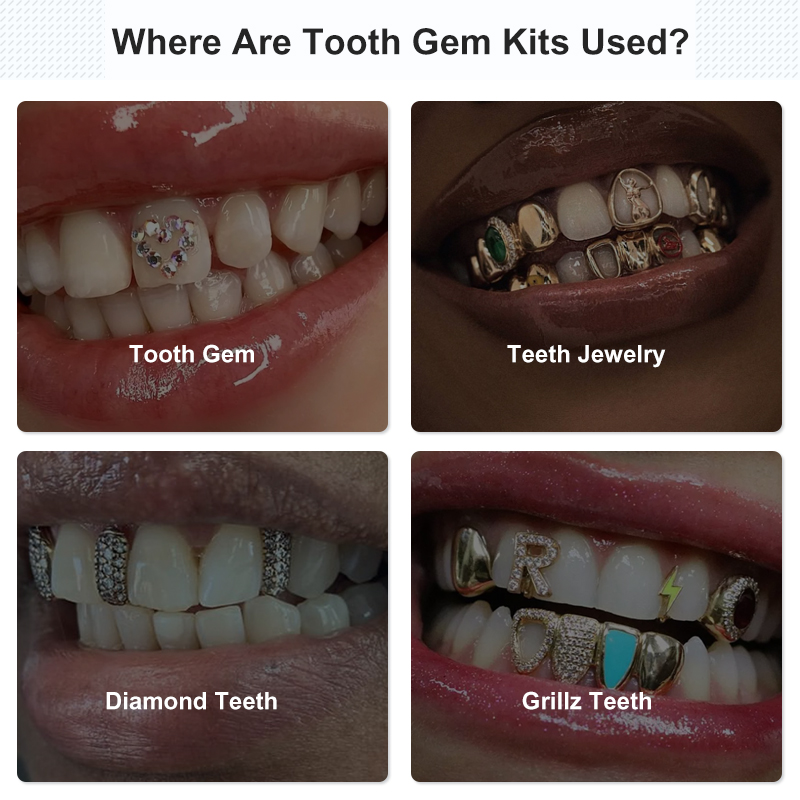 Brand

SmileFind

CE,MSDS,DGM,FDA

Gel color

Blue

Used for

Teeth decorations

Package contains

1 * Primo bond v light cure adhesive 5ml
1 * Enhance flow light cure flowable composite 2g

1 * LED curing light

Optional: Tooth Gem

Size

53*43*44CM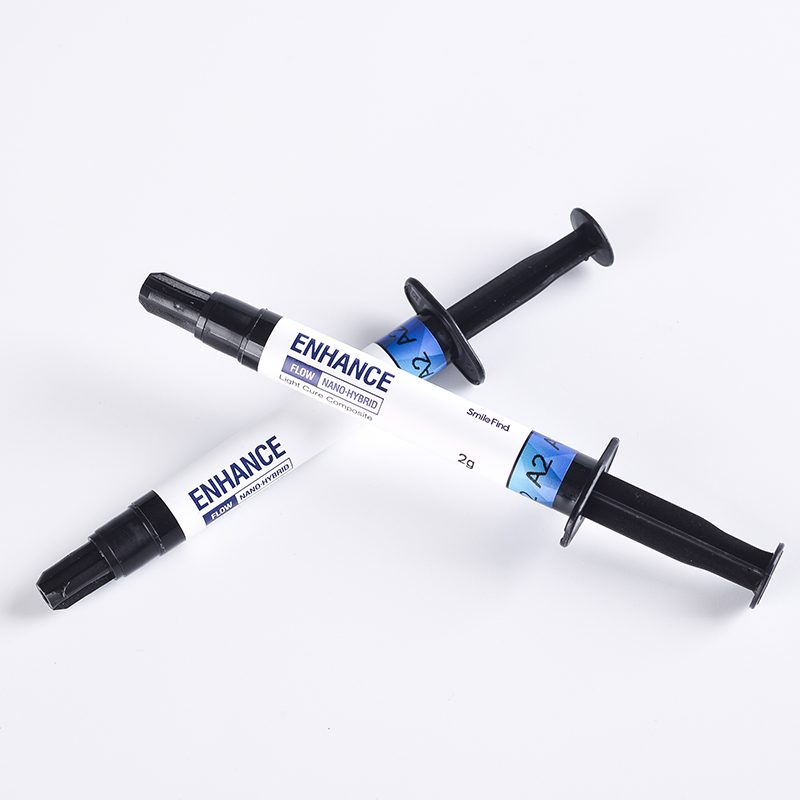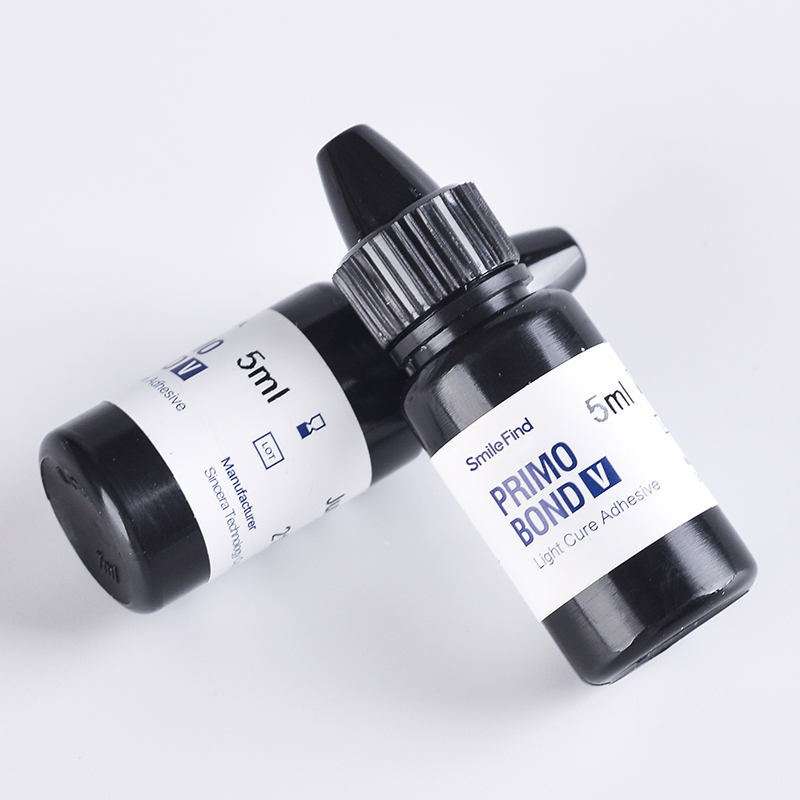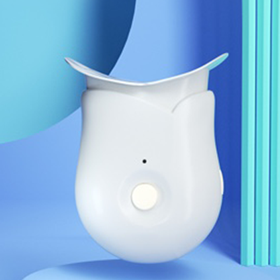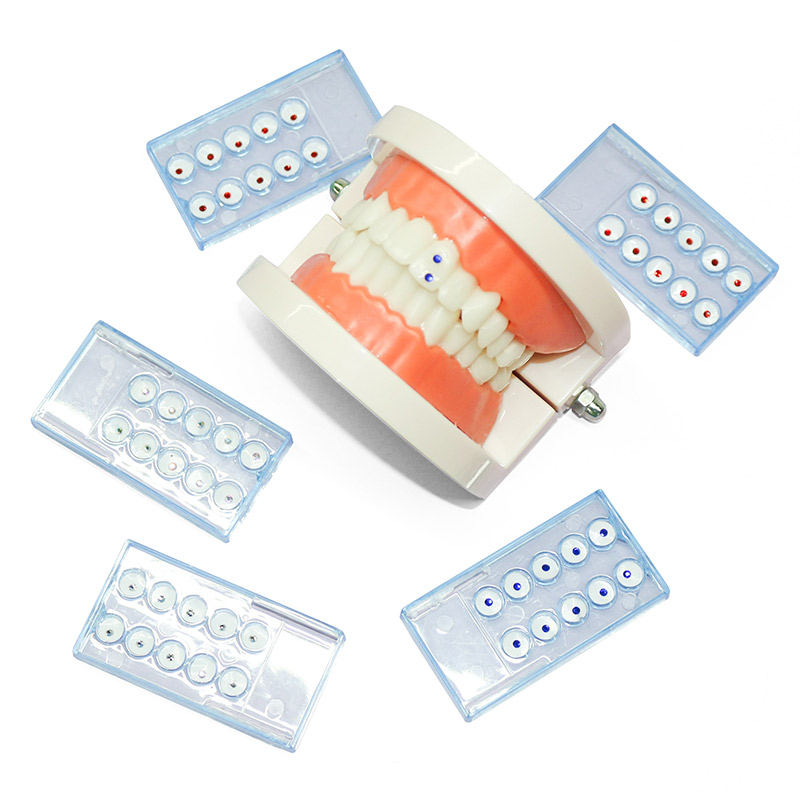 Why Choose Smile Find Professional Tooth Gem Kit ?
√ 16 years of experience in the dental industry, CE FDA and other certificates are complete
√ High-Quality Tooth Gem Kit with Afford Price
√ OEM & ODM Available: Small Low MOQ Customization
√ Free logo design service √ Fast Shipping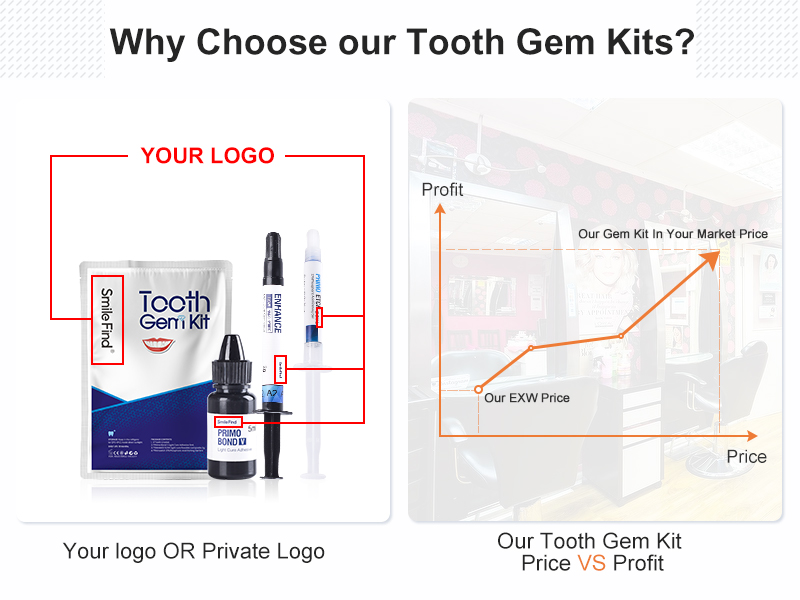 Product advantages
√ High bonding Strength and long-lasting durability.
√ Easy infiltrate to dentin tubules. Reduce the risk of post-operative sensitivity.
√ Compatible with all light-cure restoratives. √ Time-saving and easy to use.
Some issues that users care about
Q: How long will this set last for tooth gems?
A: Our dental gemstone set has phosphoric acid etching gel, Enhance flow light cure flowable composite, Primo bond v light cure adhesive, highly professional products and complete procedures. Under normal operation, the maintenance time is much longer than that of many DIY kits on the market.
Q: Is the tooth gem set safe?
A: This is absolutely safe. Huaer Dental pays attention to the health of every user. Our tooth gemstone sets are formulated by professional R&D personnel, using high-quality raw materials, and our products are sold all over the country and have been well received by many dentists.
Q: Is it easy to remove when you want to replace the dental gem?
A: When the user wants to disassemble and replace, it can be easily disassembled by only using the light curing lamp to irradiate.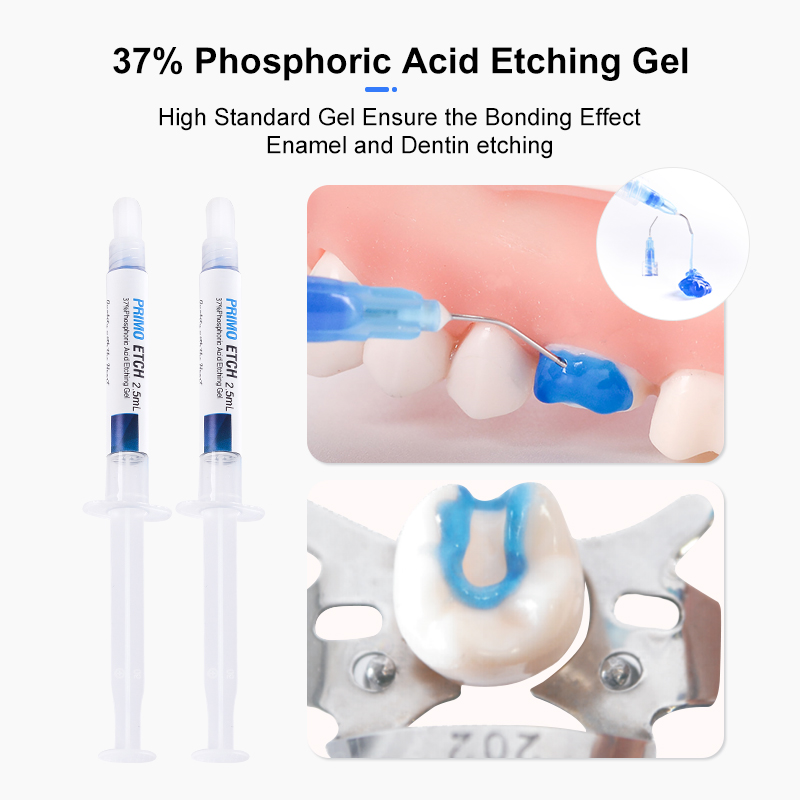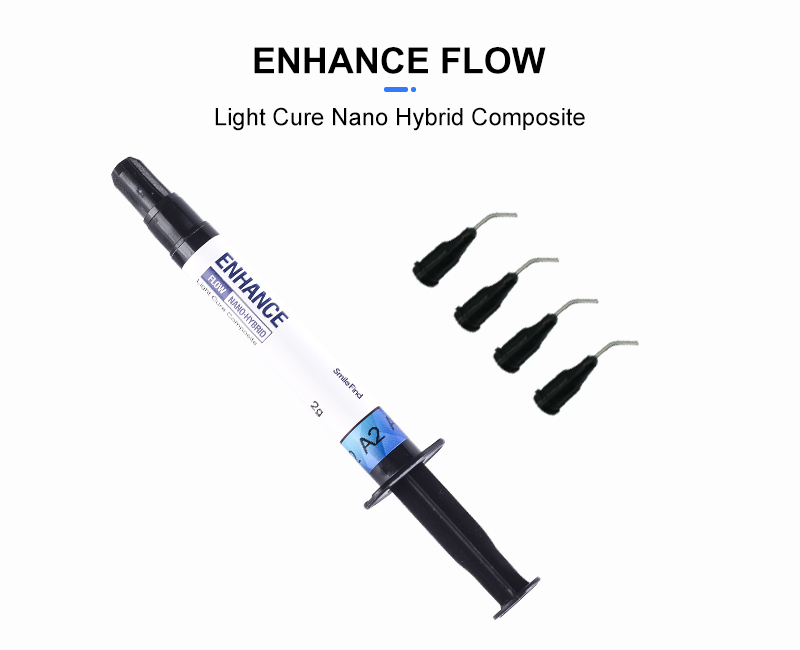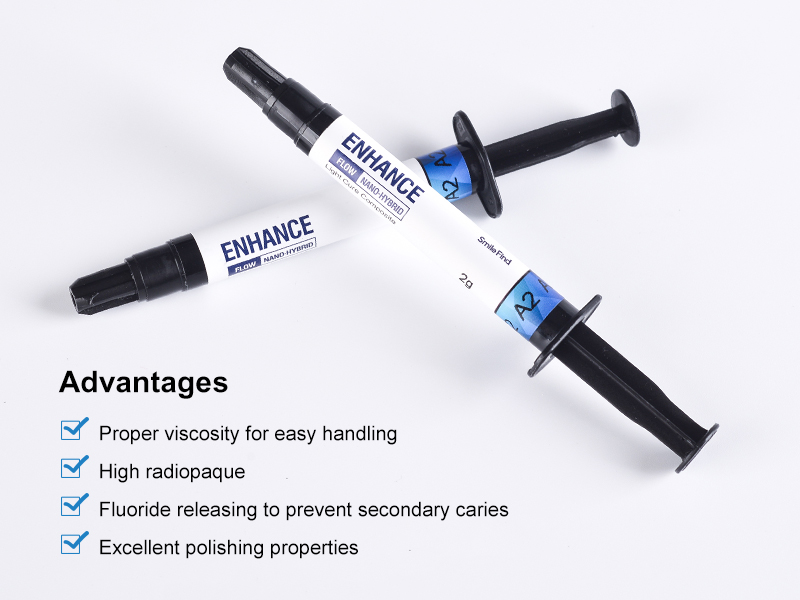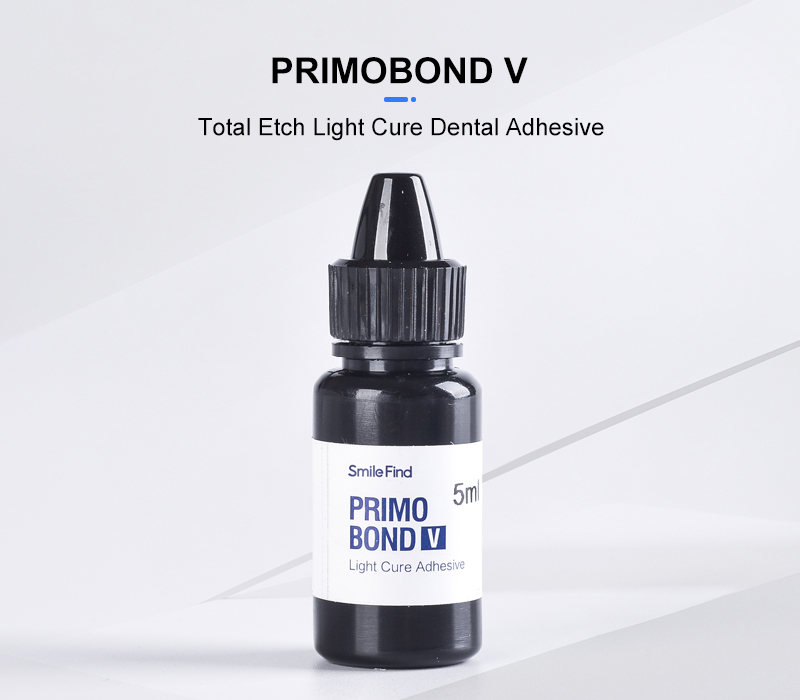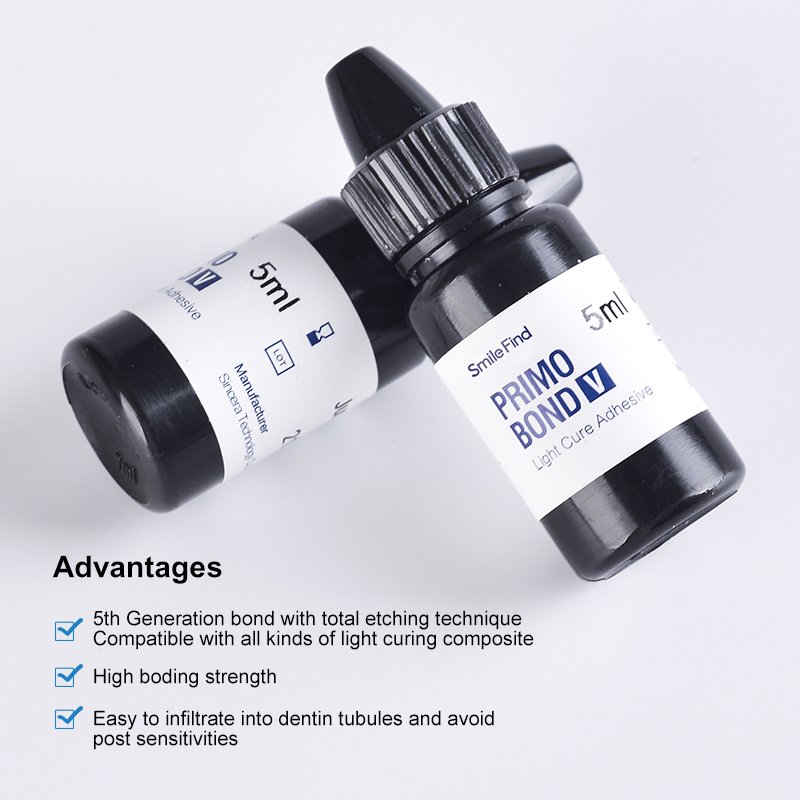 Indication For Use
• Ideal for all classes of direct restoration. • Post and core bonding. • Ceramic veneer/crown/inlay and other indirect restoration bondings. • Beauty Tooth gem.