Let's Go To Cologne, Germany
Cologne is the oldest big city in Germany. It was founded in Roman times. It is now the fourth most populous city in Germany, the largest city in North Wales and one of the most important ports in the interior of Germany, the economic, cultural and historical center of the Rhine region, Cologne, a cultural city with a long history since Rome, is full of precious historical and cultural relics. The most representative is the symbol of the city: Cologne Cathedral, every day a large number of visitors to visit the Cathedral Cologne. As the first place in the world to develop artificial synthetic flavor, the city floating in the living color. Cologne is also a famous perfume production base. Beautiful church square can always hear beautiful piano sounds, intoxicating in late spring can always bring people a pleasant enjoyment in March.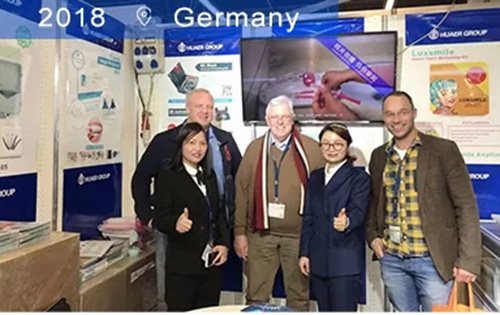 International Dental Exhibition Cologne, Germany (International Dental Show, IDS) is organized by GFDI, a commercial company of (VDDI) of the German Association of Dental Manufacturers, in Cologne to exhibit the world's most important professional dental exhibition, held every two years, at the Cologne International Dental Exhibition, So far has successfully held 36 sessions.
The exhibition reflects the world-class dental products in the global dental trade market, attracting professional visitors from nearly 60 countries around the world and dental enterprises to participate in the exhibition. It is currently a large scale in the international dental industry. One of the most influential and important trade fairs in dental equipment, pharmaceuticals and technology is the trade in dental hospitals, dental laboratories, dental products, and the oral and dental industry. The show also indicates a new trend in the world dental market. The International Dental Exhibition is an excellent platform for showcasing innovative technologies and products, where many companies introduce their new products and processes to the professional media Innovation.
In March 12-16th, 2019 we participate in thie exhibition.
Our Booth No. is : E-077 Hall 02